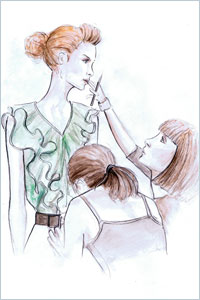 Wardrobe Consulting
We work with each client (YOU!) to show you how to wear & work with the clothing that you ALREADY own, with our focus being on silhouette and shape.
We perform an analysis of your existing wardrobe, your profession, casual and social lifestyles, like and dislikes, favorite designers/stores; shopping habits; color choices and personal aesthetic.  We provide a clear outline what you define as your individual style.
"As the business owner for the Inn & Spa at Cedar Falls, I wanted help selecting uniforms for our office staff. In addition, I wanted them to take Stephanie, our Event/Group Coordinator, shopping. Wardrobe Therapy was easy to work with in setting up an agenda and the execution of my requests. The best part of it was the shopping they did with Stephanie. She came back so excited, energized and her self-confidence shines. Working with Wardrobe Therapy was cost effective too. I can highly recommend them."

- Ellen Grinsfelder – Inn & Spa at Cedar Falls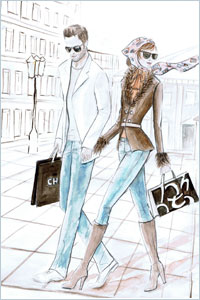 Personal Shopping
We can go shopping WITH you, FOR you, or YOU can complete the shopping process with an effective shopping list, we call our "Style File".
Based on the information we gather through the Wardrobe Consulting process, we will advise you on how to avoid costly mistakes and build a wardrobe with a solid foundation.
If choose for us to do the shopping, we will help you outline a budget, discuss a shopping plan and deliver the items directly to you!
"Wardrobe Therapy is one of the best services I have ever used. They have helped me put together many new outfits with clothes I own; and they are a pleasure to work with as well!"

- Carrie M., Bexley, Ohio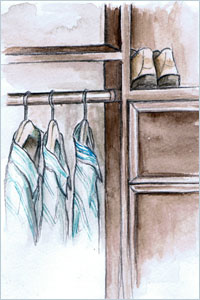 Closet Organization
We will go through your closet piece by piece to evaluate and edit.  The therapeutic experience of eliminating clutter allows for a clearer focus on the client's individual style and image.  This will allow you to "shop your closet" effectively.
"Not only does Wardrobe Therapy make sense out of nonsense in your closet, but they are wonderful community partners!"

- Sally G. Blue